Baruch's AMA balances work and social activities in a welcoming environment – The Ticker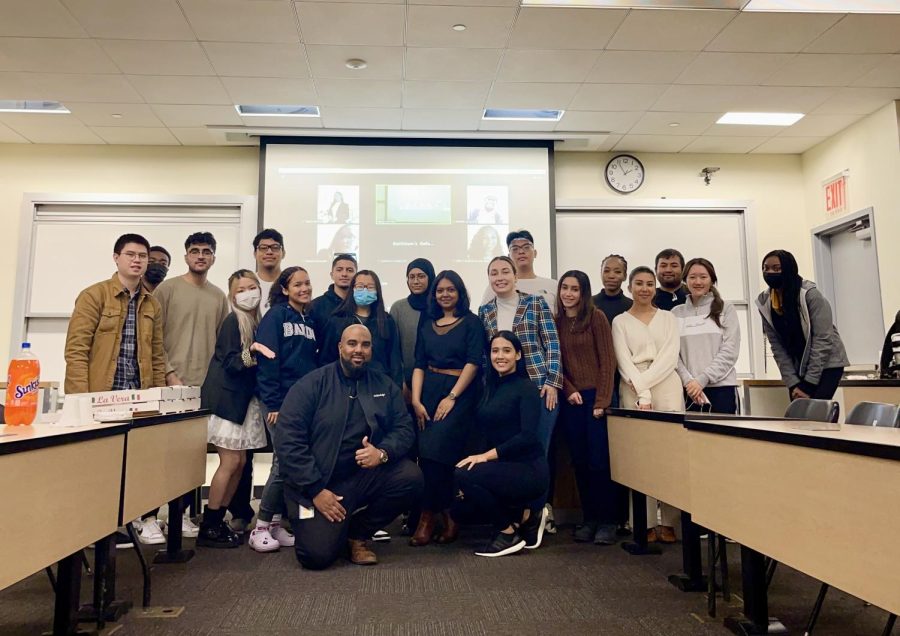 Baruch College students unfamiliar with the college's American Marketing Association chapter may think the club is only for aspiring marketers who want to grow their careers.
As AMA President Meilly Cen Mo told The Ticker, the club's mission is to shape "today's students into tomorrow's markets" through hands-on workshops and learning. networking opportunities with industry professionals, whether at guest speaker events or field trips.
Since the fall semester of 2015, the club has accepted students of all majors in its diverse and vibrant community to learn and socialize with their peers.
"We were kind of seen as more professional," Cen Mo said. too professional, so it scares them. This semester, since everything can be done in person, let's do a social and professional mix.
Since the campus eased restrictions imposed due to the COVID-19 pandemic, AMA members have attempted to rebrand the club and promote it through pitch sessions, in-person events and club lounges.
To their success, this semester the club outmoded 1,000 followers on his Instagram account, which creative director Bryan Farez says is AMA's main communication channel.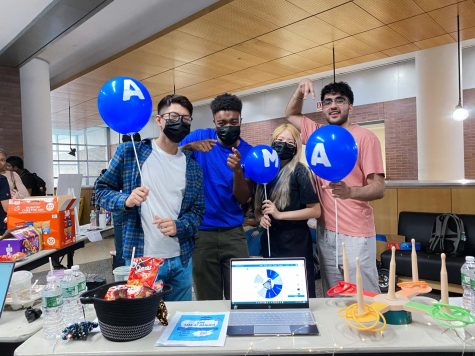 Students do not need to interview or wear suits and ties to join the AMA. Other than members-only events, students do not need to be members of the club to attend events. They don't have to be a marketer either.
For example, Baruch senior Keithlum Collins-Moss specializes in communications. He became interested in the AMA after attending a club fair and is currently its vice-president. He says that although he knows "nothing about marketing", he "continues to learn [he] goes."
AMA Secretary Vasiliki Krommyda added that the skills the club helps students develop apply to everyone.
"You have to sell yourself," Krommyda said. "You have to sell your abilities and be able to sell yourself for an employer to consider you for this role. Whatever your background, these are skills you need and we provide that help, along with other fun events While the club does a lot to promote itself and what it offers, AMA is not the only club linked to the marketing profession, it competes with Marketers of Baruch, with whom it has collaborated on an event October 25 where the students created their own advertisements.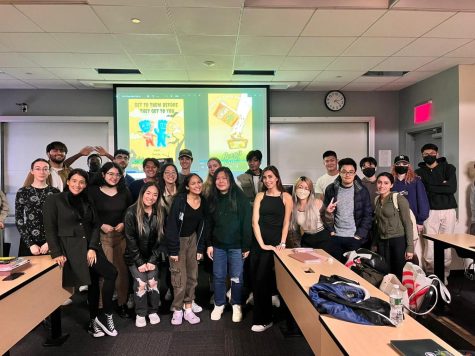 In addition to the diversity of the AMA's membership, director of analytics Rishi Gill says its consistency in hosting guest speaker events helps it stand out. He added that they are guests that "people can actually connect with rather than just learning theoretical things in university classes."
So far the club has tenuous four guest speaker events with professionals from various industries, from elf Cosmetics to TikTok.
Collins-Moss also said AMA guest speakers remain transparent about their continued work.
He spoke of a professional who gave 'honest and real' insight into his decision to quit his dream job, adding that guest speakers from other clubs 'probably would have coated it'.
The club also offers students free membership in its parent organization and the benefits that come with that. It also competes in national case competitions against other collegiate chapters.
AMA members like Cen Mo credit connections within the club for personal growth. She says that "doing a lot of things here and meeting new people" has helped her "get out of [her] comfort zone."
For Farez, it was "a change from having things to do at school outside of studies and classes", not to mention enjoying the club's off-campus hangouts.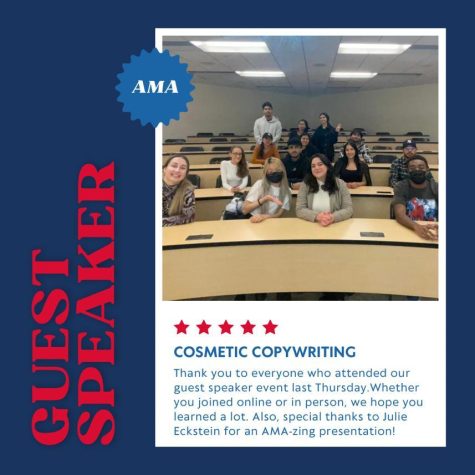 The members of the club's executive board, mostly seniors, will make the most of this academic year. Some joined in their freshman year, while others will graduate in less than two months.
"People don't find out about these things until they're in first or senior year, so our goal is to get more freshmen," Collins-Moss said. "We have more freshmen in our club, so it's a good thing because they can grow from the start and have several semesters to go, rather than just settling on two or one semester."
AMA members look forward to the rest of the semester, including another guest speaker event with representatives from the Advertising Council on November 17 and a "Friendsgiving" social event on November 22. Students can continue on the club's "AMA-zing" events on its social media
"You don't want to feel like you're walking into a classroom where you're learning this and that," Krommyda said. "We keep it real, and you can see the fun part of it."