Crypto social activities hit ATH with over 6.9 billion engagements amid FTX crisis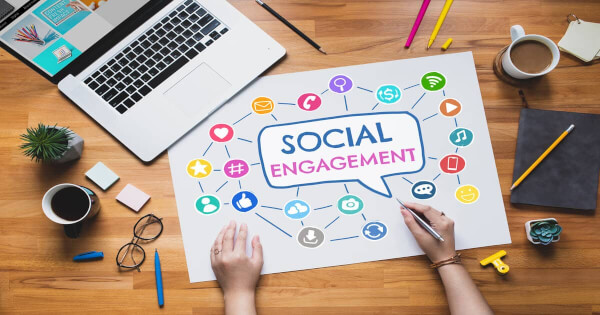 The ongoing FTX crisis has caused social engagement, social mentions, and social contributions to all-time highs in the crypto market, according to social intelligence company LunarCrush.
According to the report:
"The one million people talking about crypto resulted in 2.4 million total crypto mentions (average of 1.8 million) and 6.9 billion engagements (average of 4.6 billion) on social platforms. This increase in conversation correlates with price volatility across an array of cryptocurrencies.
The liquidity crunch rocking FTX, one of the leading crypto exchanges, has sent shockwaves through the market. For example, the crypto market capitalization slipped below $900 billion for the first time since January 2021 as news about FTX issues hit the airwaves, Blockchain.News reported.
The high social engagement illustrates that the FTX saga has got people talking amid wild volatility activity across nearly the entire crypto market, according to LunarCrush chief product officer Jon Farjo.
Farjo added:
"With social media being the source of breaking news for all things happening with FTX, we have seen a massive increase in conversations. These holds have created a lot of price movement, risk reduction, and ultimately trust issues in the crypto market.
Various crypto firms have collapsed, such as lenders Three Arrows Capital and Voyager. Therefore, it seems to be biting off more than they could chew. LunarCrush CEO Joe Vezzani pointed out:
"Conversations around FTX and crypto far exceed any other crypto-related event this year. This comes at a time when we've seen Terra, Celsius, Three-arrows and many others fail in 2022. For crypto, this is no different than the failure of banks in 2008, the only difference being that taxpayers don't get stuck with the bill. It's still a better system in the making.
With Binance Takeover Agreement struck a dead end, it remains to be seen if FTX is destined for the path of bankruptcy.
Image source: Shutterstock