Department of Social Development, through National Counseling Center, seeks to have an even greater impact on life in 2022 – Minister Hamilton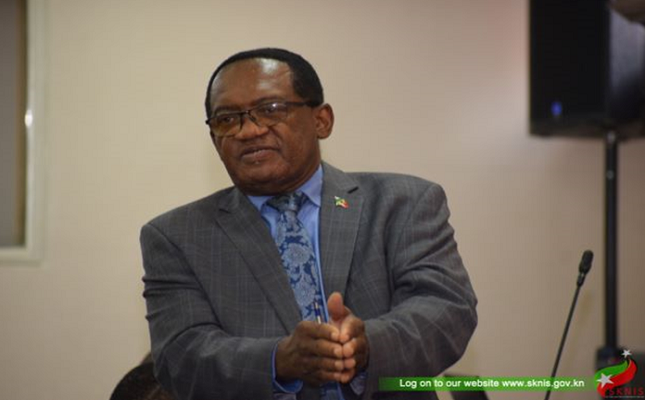 Hon. Eugene Hamilton

Through:

(SKNIS)

, Press release

Basseterre, Saint-Kitts, December 21, 2021 (SKNIS): Minister of Social Development and Gender Affairs, the Hon. Eugene Hamilton, during the third (3) day of debate on the 2022 budget, spoke about the work being done by the Department of Social Development, primarily the advisory service, while affixing his seal of approval to the 2022 budget.

"The National Counseling Center operated with a staff of four (4) clinical counselors for most of the year. Four family affairs counselors have been operating for 2021, and the job of clinical staff is to address mental health, distress and disorder issues and formulate appropriate treatment, plans and intervention strategies to address the issues presented. . Family Matters counseling works directly with families who are experiencing disruption in their hierarchical structures, which in turn leads to chaos and discord in the household is one of the issues addressed. Intervention of Family Matters in 2021, the department engaged one hundred and twenty-eight (128) families, in particular those affected by the disruptions of COVID-19. Family Matters counseling continues to support the reintegration of children into families where they have been separated, and it also advocates for children and families in schools and communities, "said Minister Hamilton.

The Minister of Social Development also spoke of a number of other essential mandates carried out by his ministry to support the improvement of the standard of citizens and residents of the Federation. The Senior Empowerment Program, training for people with disabilities and disaster management are all the responsibility of the Minister of Social Development.

"In 2022, the ministry will continue to work on our policy on aging and will begin to raise funds for the development of a policy on elder abuse, as we see it as a area of ​​great concern. Discussions will take place in 2022 on the further development of standards of care for the elderly, the caregiver registry and the introduction of home help for elderly clients on weekends and holidays… The ministry has received approval from the UPR Trust Fund for a project aimed at mainstreaming the rights of persons with disabilities through a number of activities including, awareness training for government officials on human rights disabilities and state obligations, completion of a comprehensive analysis / review of national legislation and policies affecting people with disabilities, creation of the 'road map' on necessary reforms and development of a grassroots data on persons with disabilities at SKN to guide and inform policies and programs, "said Minister Hamilton.

Minister Hamilton called the administration of Team Unity "compassionate" with the recent announcement of another double pay for all governments and STEP working in the Federation of Saint Kitts and Nevis. Minister Hamilton praised the 2020 budget and reiterated his support for the Minister of Finance, the Honorable Timothy Harris, for a great budget.

Warning

This article was published in full as received by SKNVibes.com. This news agency does not correct any spelling or grammatical errors in press releases and comments. The opinions expressed herein are not necessarily those of SKNVibes.com, its sponsors or advertisers.