DOLE and ILO call for stronger social protection against child labor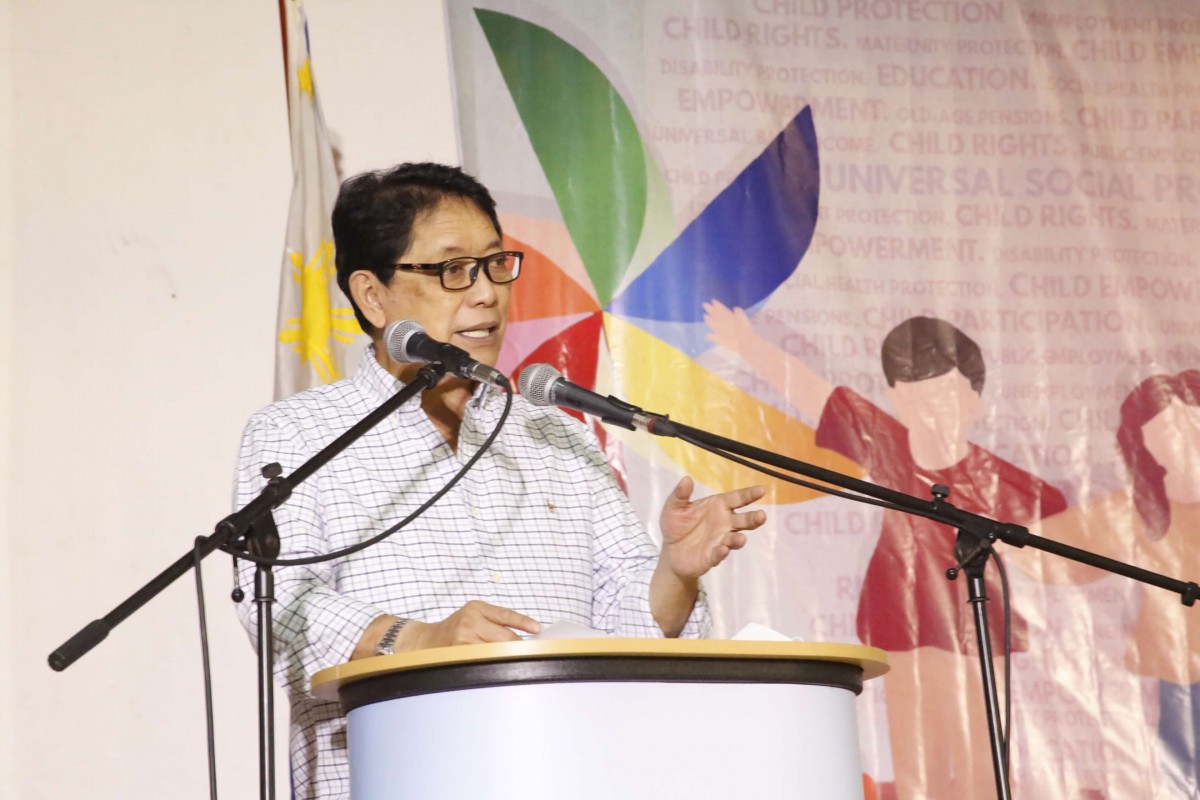 QUEZON CITY, (PIA) — The Department of Labor and Employment (DOLE) is calling for the strengthening of social protection programs for children and their families to reduce and eliminate child labor in the wake of the international observance of the World Day Against Child Labor (WDACL).
The National Council Against Child Labor (NCACL), chaired by DOLE and co-chaired by the Department of Social Welfare and Development (DSWD), led the local celebration of WDACL in the Philippines with the theme "Karapatan at Kalagayan ng Batang Manggagawa: Sagipin, Tugunan, to Protektahan ng Bayan".
"We call for collective efforts to meet the needs of children and their families and protect them through various programs," DOLE Secretary Silvestre Bello III said during the 2022 WDACL culminating activity on June 27, Monday.
Bello added that it is high time we strengthen our social protection systems to help families become less vulnerable to shocks so that children are not forced to work.
The DOLE implemented a child labor prevention and elimination program to profile working children, livelihood assistance programs, and other social services under the Angel Tree Project.
"Tackling child labor requires a whole-of-society approach, which is why the participation and commitment of all sectors to the prevention and elimination of child labor is crucial," said the Secretary of Labor.
Meanwhile, the International Labor Organization (ILO) Country Office for the Philippines has highlighted the importance of social protection in minimizing family vulnerability and poverty by reducing the main drivers of child labour.
"Families who benefit from social protection have a better chance of recovery, which reduces the risk of their children being engaged in child labour," said Ma, Senior Program Officer at the ILO Country Office. in the Phillippines. Concepcion Sardaña said in his message during the culminating activity of the WDACL.
Sardaña added that the Durban Call to Action emphasizes the commitment to scale up action for universal access to social protection.
"Thus, for this year's WDACL, the ILO, together with its constituents and partners, calls for increased investment in social protection systems and schemes," she quoted.
She added that social protection programs include access to comprehensive, adequate, sustainable, gender and age sensitive and disability inclusive social protection.
The ILO continues to support the Philippine government through the DOLE and the National Economic Development Authority (NEDA) to establish a social protection floor to ensure basic income security for children and the elderly and to provide access to basic health care. (JMB/PIA-IDPD)