EU ends 4-year employment and social protection program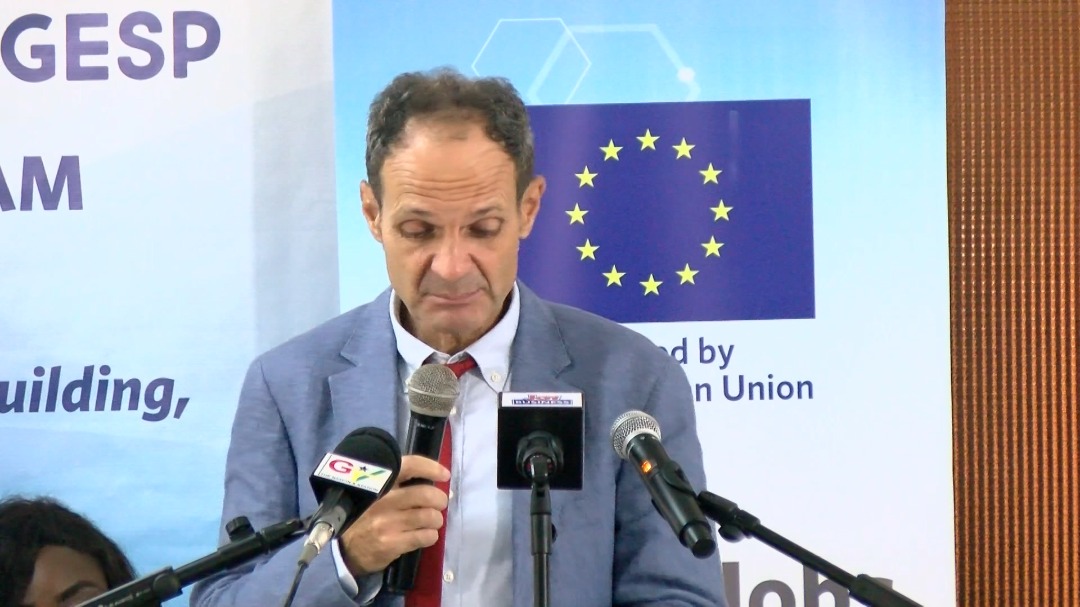 The European Union has so far invested €26 million in Ghana's employment and social protection program over the past four years.
The Ghana Employment and Social Protection Program is an initiative to contribute to inclusive and equitable growth by strengthening social protection and employment systems.
Speaking at the closing conference of the programme, the Head of Cooperation of the EU Delegation to Ghana, Massimo Mina, indicated that the pilot phase of the programme, which focused on capacity building, had been successful. So they are looking forward to coming back to address other issues. like digitization.
"It was a pilot program but it was a very substantial project of around 26 million euros. It is also a complex project that lasted more than four years. I think it really enabled the key elements of our society. It is a very ambitious program and we are now preparing the next cycle of the program for the period 2021 to 2027," he said.
Sharon Hall, Team Leader of the Ghana Employment and Social Protection Program Technical Advisory Team, highlighted some of the program's achievements.
"The biggest achievement we have is the Productive Inclusion Program we have put in place. We have trained 275 people and also provided them with toolkits so they can start a business and make it happen. let them move on," she said.
Meanwhile, the Director General of Ghana's TVET Service, Mawusi Nudekor Awity reiterated that technical and vocational education and training is the country's best bet to tackle unemployment.
"The GESP program is so commendable. This is what the country really needs. We have so many able-bodied people, but there is a lot of unemployment in the country. Only TVET can solve the unemployment situation," she stressed.
The closing conference of the Ghana Employment and Social Protection Program was themed "Strengthening Social Protection through Capacity Building, Productive Inclusion and Social Accountability".