Goodridge appointed spokesperson for families, children and social development in Tory shadow cabinet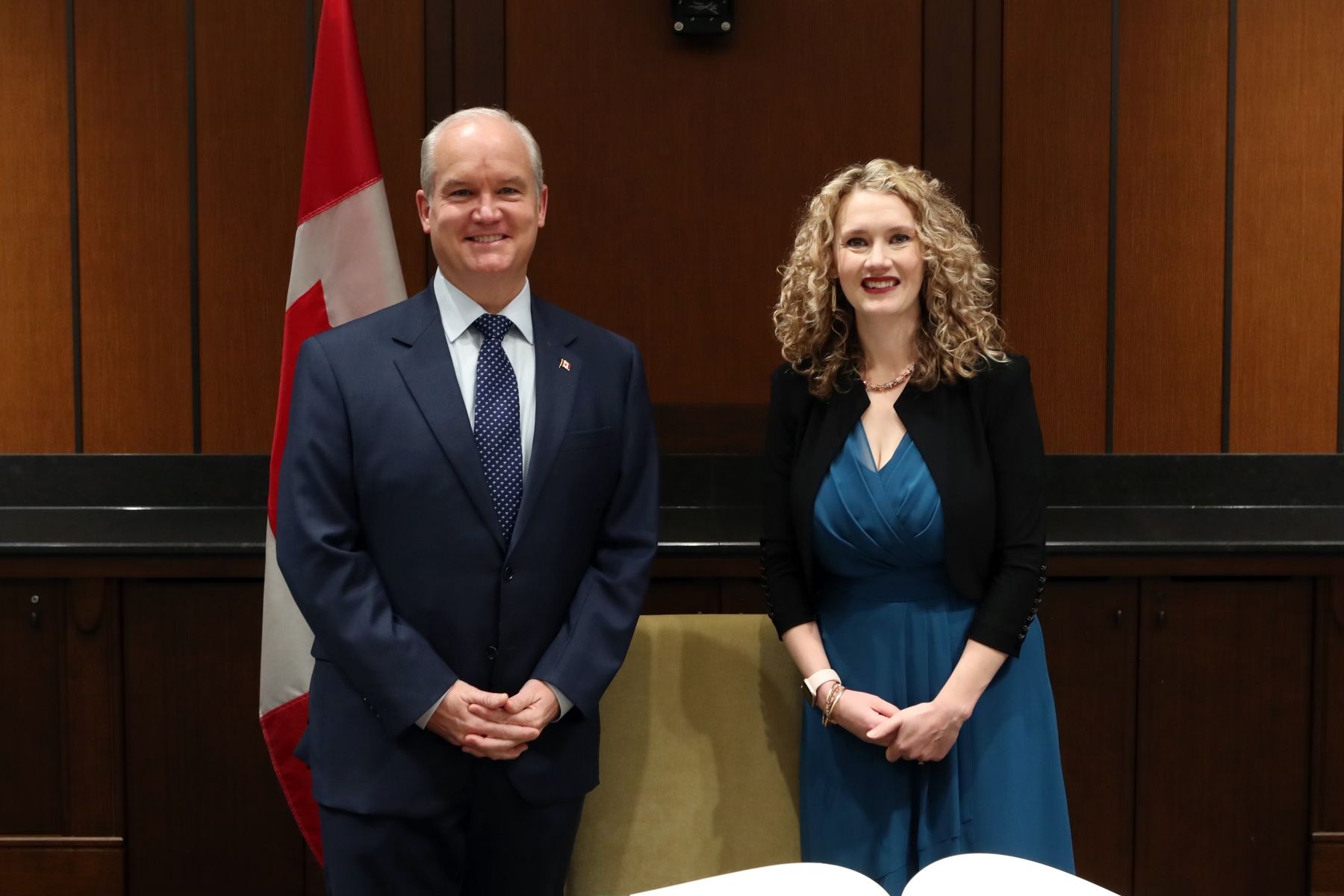 Content of the article
Laila Goodridge, Conservative MP for Fort McMurray-Lac La Biche, has been named Shadow Minister for Families, Children and Social Development by Conservative Leader Erin O'Toole.
Content of the article
She will be responsible for criticizing and commenting on decisions made by the cabinet of the Liberal government and Karina Gould, Liberal MP for Burlington and Minister of Families, Children and Social Development . The NDP named Laurel Collins, MP for Victoria, as spokesperson on the file .
"Canada's Conservatives understand that as the workforce changes, our approach on this file must also adapt to be better able to support working families," Goodridge said in a statement.
"A one-size-fits-all approach from big government leaves far too many families on the sidelines. This is especially the case in rural communities, with families working shifts, gig economy workers, entrepreneurs and many more.
The shadow cabinet meets next week to discuss priorities and plans. Fort McMurray was last represented in the shadow cabinet between 2015 and 2017, when former Conservative MP David Yurdiga served as the party's spokesperson for Northern Affairs.
Goodridge's appointment comes eight months after the federal government unveiled a five-year, $30 billion plan to create $10-a-day early learning and child care across Canada.
During the election, O'Toole proposed replacing the program with refundable tax credits. Benefits would be based on family income. For example, low-income families would be reimbursed 75% of child care costs up to a maximum of $6,000 per child. The money would be disbursed during the year so families would not have to wait until the end of the year for a refund.
Content of the article
Alberta, New Brunswick, Ontario, the Northwest Territories and Nunavut have not yet reached an agreement with Ottawa. Rebecca Schulz, Alberta's minister of children's services, said the province wants an agreement that recognizes Alberta's high percentage of for-profit daycares. Any agreement must also respect the diversity of childcare choices, she said.
Goodridge joins 45 other Conservative MPs in the shadow cabinet, including eight Alberta MPs. They are John Barlow, Jasraj Singh Hallan, Matt Jeneroux, Stephanie Kusie, Mike Lake, Dane Lloyd, Kelly McCauley and Michelle Rempel Garner. Tim Uppal and Blake Richards have been appointed to the House of Commons leadership team.