ILO report: Only 6% of domestic workers enjoy full social protection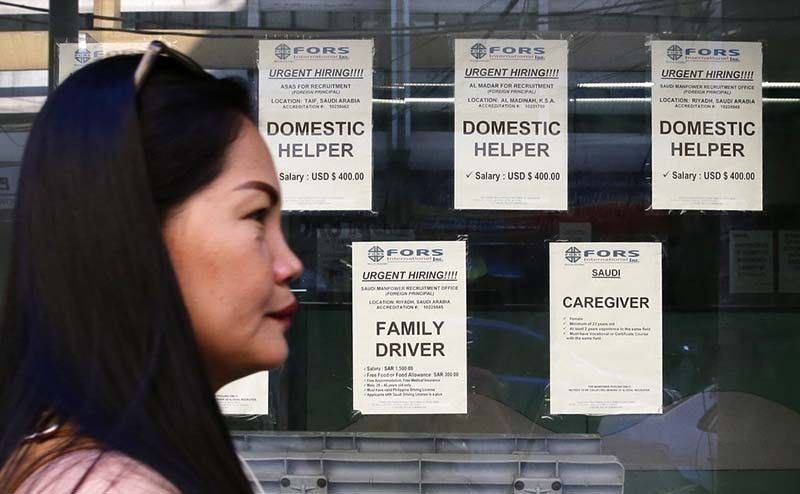 MANILA, Philippines — Despite being on the front lines of the pandemic, only a few domestic workers around the world have access to a comprehensive social protection package.
According to a new study by the International Labor Organization, only 6% of domestic workers worldwide have access to social protection programmes.
The ILO also noted that the majority, 76.2%, of domestic workers worldwide are women, making them more vulnerable. Domestic workers represent 2.3% of employees worldwide, or one in 25 employees.
"Only one in five domestic workers are actually covered in practice as the vast majority are employed informally," the ILO said on Thursday.
The agency said half of domestic workers do not have access to any type of social protection program, while the other half have access to at least one. However, these programs made available generally relate to medical care, old age and disability.
"Most of them do not have access to benefits from social insurance schemes linked to [to] unemployment or accidents at work," the ILO said.
Better conditions in Europe, Central Asia
The study also revealed that there is a significant gap between regions. More than half or 57.3% of domestic workers in Europe and Central Asia have access to all benefits, while more than 10% have social protection in the Americas.
Meanwhile, countries that incidentally have a "significant number" of domestic workers – the Arab States, Asia and the Pacific, and Africa – are not covered by a social protection program.
The ILO suggests that registration procedures be streamlined, while making workers aware of the existence of such programs, among other recommendations.