Many countries spend more on debt than on education, health and social protection combined |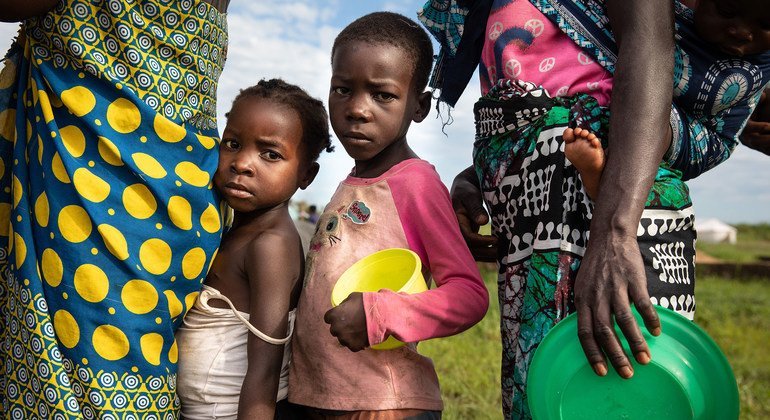 COVID-19 and the Looming Debt Crisis notes that in 2019, 25 mostly poverty-stricken countries spent a higher proportion of public spending on debt servicing than on education, health and social protection reunited.
"The personal and public costs are enormous, leaving children, their communities and their countries with little hope for sustainable economic and social development," said Henrietta Fore, head of UNICEF.
1 in 8 countries spends more on debt than on social services.

We need global efforts to protect social spending – and with it every child's right to social security, education and health services. @UNICEFInnocentihttps://t.co/Q5YZXLTa3A

– UNICEF (@UNICEF) April 1, 2021
Global efforts are needed to protect social spending, and with it every child's right to social security, education and health services, according to the report.
"Children living in heavily indebted countries with limited resources for social protection, education and health are unlikely to be freed from poverty and deprivation," she warned.
Debt constraints
The note highlights countries at risk with high levels of poverty and those less likely to benefit from the Debt Stop Policy (DSSI) of the industrialized countries of the G20, agreed last April to alleviate the crisis. COVID-19.
In a context where only one in three eligible countries participated in the initiative, the report recognizes that it has helped to maintain spending on health and social protection in the 46 participating countries.
However, it notes spending cuts in education, child protection, nutrition, sanitation and hygiene services.
"Global education catastrophe"
The looming debt crisis for low- and middle-income countries is compounded by the COVID-19 pandemic, which further threatens to crowd out social spending for children.
Before the pandemic, countries with the highest debt service levels spent at least three dollars in debt for every dollar spent on essential social services, according to the report.
The head of UNICEF attested that the pandemic has caused "a global education catastrophe that desperately needs to be addressed to prevent the COVID-19 generation from becoming a lost generation."
"Yet, due to COVID-19 and the debt burden these countries face, we are already seeing a contraction in education budgets at a time when countries need to invest in improving schools and systems. educational, "she added.
International debt restructuring architecture
Additionally, the brief points out that the global response to the debt crisis is too weak relative to the overall fiscal response to COVID 19 and fails to cover debt owed to trade creditors – increasingly exposing middle-income countries .
"It is imperative that international agencies, creditors and national governments act together to reduce the debt burden and direct savings towards inclusive social investments," Ms. Fore said.
The report concludes that a new international architecture for debt restructuring – which includes increased support for heavily indebted poor countries; greater transparency on debt in national budget processes; and coordinated action by creditors – is crucial to protect children's rights in the aftermath of COVID-19.
"Comprehensive debt relief and restructuring are essential to ensure an inclusive and sustainable recovery so that children do not bear the double burden of cutting social services now and increasing debt in the country. future ", she underlined.
© UNICEF / Moises Saman
A dire financial situation compounded by rising debt caused the family of Syrian refugee siblings to relocate three times. They currently live in a ruined house next to a cemetery in Jordan.