OFW social protection inaccessible, inequitable – NEDA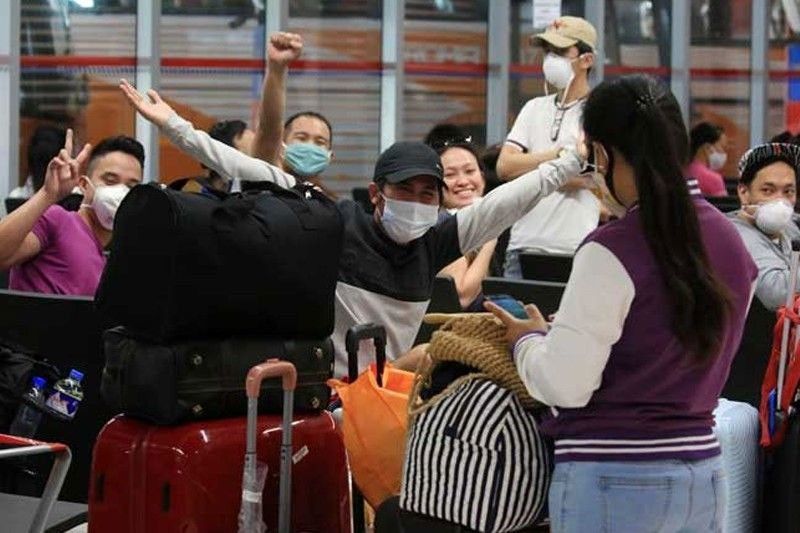 MANILA, Philippines — The Philippines needs to improve its social protection system for migrant workers because it remains inaccessible and inequitable for many Filipinos.
In a webinar hosted yesterday by the European Chamber of Commerce in the Philippines, the National Economic Development Authority (NEDA) said that welfare protection for Filipino workers overseas (OFW) was in place, but it should be further strengthened.
Edgardo Aranjuez, NEDA's social development officer, said it was important to protect rights, promote well-being and expand opportunities for OFWs given their significant economic contribution.
"We have the social protection system in place, but the programs that come out of it seem inadequate or inequitable, so it needs to be strengthened and improved," Aranjuez said.
While the government has programs under the social security system, Philippine Health Insurance Corp. and Pag-IBIG, among others, not all OFWs are eligible.
"Other programs are still inaccessible. The fact is that the program is already there. It's just that we don't know how to go about it. We don't know how to access it," he said.
NEDA defines social protection as policies and programs that aim to reduce poverty and vulnerability to risk and improve the social status and rights of marginalized people.
This is done by promoting and protecting livelihoods and employment, protecting against hazards and sudden loss of income, and improving people's ability to manage risk.
Unfortunately, the pandemic has highlighted the lack of social protection among OFWs, and many Filipinos in general, which has led to economic shocks.
The data showed that there are approximately 10.4 million OFWs, with nearly 50% in the Americas. The Philippines has deployed an average of 1.8 million OFWs per year since 2009.
However, the pandemic has resulted in a 70% drop in deployment to just over 500,000 in 2020 due to the shrinking global economy, uncertainty and mobility restrictions imposed at the height of the pandemic.
The figure has increased slightly to more than 700,000 in 2021, but this is still far from OFW's level of deployment before the pandemic.
In 2020, hundreds of thousands of Filipinos also returned to the Philippines due to COVID, which had a significant impact on the economy, as the country remains heavily dependent on overseas remittances to boost the consumption of households.
"The pandemic has occurred and slowed global economic activity on an unprecedented scale. Migrant workers and their families have been among the hardest hit and a large number of OFWs have lost their jobs and been displaced, forcing them to return to the Philippines," Aranjuez said.
Consequently, this has contributed to the increase in the country's unemployment rate and dampened the inflow of remittances.
Over the past two years, there have been 2.4 million Filipinos repatriated overseas, while repatriated Filipinos have reached over 450,000.
As a major migrant-sending country, the Philippines is among the top remittance-receiving economies in absolute terms at $34.9 billion and per capita at $325.