Reinventing social protection systems in the Caribbean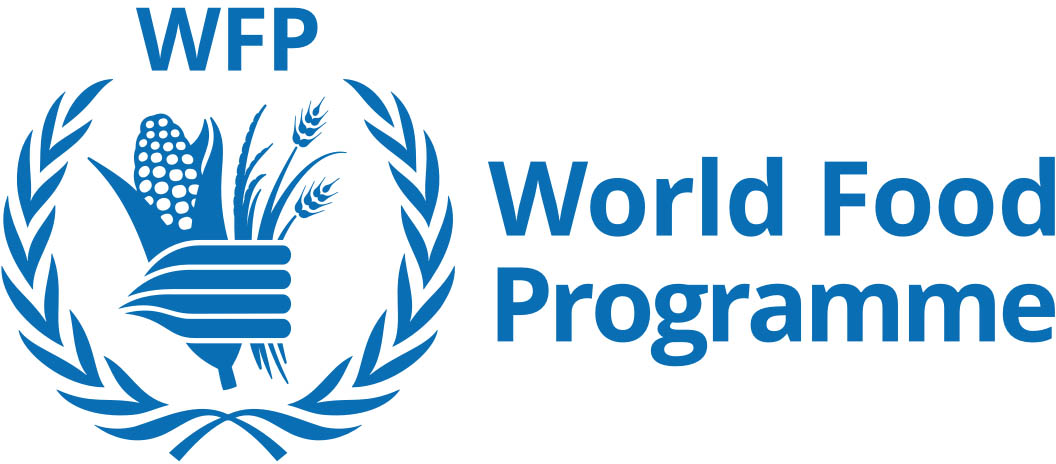 By LILIA BURUNCIUC
In my discussion with Caribbean leaders, food security comes up often. The COVID-19 pandemic has undermined food security globally, and with additional challenges exacerbated by Russia's invasion of Ukraine, the impacts on the Caribbean are dire.
This year, the World Food Program (WFP) estimates that 40% of the population – or 2.8 million people – in the English-speaking Caribbean are struggling to access adequate food and remain food insecure. Another WFP survey conducted in February found that 20% of respondents said they had gone without food for at least one full day in the previous month.
As staggering as these numbers are, the outlook could look even darker. Ukraine and Russia account for almost 30% of world wheat exports, almost 20% of corn exports and more than 50% of the world's sunflower oil supply. While exports stagnate, food prices rise. We are already seeing reports that wheat prices are now at a 14-year high. Fuel prices have also reached their highest level since 2008, aggravating the surge in prices for other goods and services.
The situation highlights an urgent need to strengthen the social protection systems in place to cushion economies and protect the most vulnerable in the Caribbean.
Social protection helps families, especially the poor and vulnerable, to build resilience, cope with crises and shocks, invest in the health and education of their children, find jobs, improve productivity and escape poverty.
During the COVID-19 pandemic, which has hit the Caribbean hard, countries have rolled out a range of social protection measures – including emergency cash transfers, unemployment benefits, expansion of existing safety nets and others. . These measures have helped a lot.
At the same time, the prolonged effects of the crisis and the need to continue to provide support measures are putting additional budgetary pressure on governments. In this context, governments must be as effective as possible, while continuing to provide protection to the poorest and most vulnerable households.
In the short term, targeted support can be provided to families most in need. While some of them have received much-needed help, there are still chronically poor families who were left behind even before the pandemic – these vulnerable households need immediate support.
Support can also be provided – even if only temporarily – to other families who are not benefiting from social protection programs and who have become poor and food insecure due to the current crisis.
Increases in the prices of basic goods and services would also necessitate adjustments in the targeted cash benefits provided to families most in need to at least maintain their purchasing power.
Caribbean countries should avoid the temptation to provide universal price subsidies. These subsidies can distort markets, quickly deteriorate public finances, and tend to have limited effects on poverty reduction.
In the longer term, for the social protection system to work better and increase its ability to respond to future shocks, Caribbean countries could consider addressing the following four key challenges:
1. Update poverty data and targeting mechanisms
Data on the poor in most Caribbean countries has not been updated for years. In some cases, particularly in countries that are part of the Organization of Eastern Caribbean States (OECS), data has not been collected for more than ten years. The absence of new data makes it difficult to quantify the number of people eligible for social assistance and limits the precision of targeting. As a result, even if governments want to invest in social protection measures, spending could be inefficient, limiting its impact on poverty reduction. In this context, updating data and using it to improve targeting mechanisms can help strengthen social protection systems.
2. Implement economic inclusion programs
Although social protection measures, including cash transfers, have the power to boost the human capital and resilience of the poorest people, they are insufficient to address the multiple potential constraints that prevent the poorest and most vulnerable. vulnerable to escape poverty. These other constraints could include lack of or limited skills, insufficient employment opportunities, lack of assets or inability to access markets and finance. To address this challenge, governments can implement economic inclusion programs that include social protection, livelihood support and financial inclusion – truly helping the poor find long-term solutions.
3. Modernize the social protection system and increase its institutional capacity
Currently, most governments have outdated legal, policy, institutional and operational frameworks, scarce human resources and a lack of social protection information systems. It is essential to modernize the social protection framework and continue to build capacity to make systems more adaptable and responsive to future shocks. This includes upgrading social protection frameworks, improving inter-institutional coordination, strengthening human resources and capacities, modernizing procedures and information systems.
4.Strengthen social insurance and labor market programs
In most of the social protection systems of the Caribbean countries, certain risks such as the risk of job loss are not covered, Barbados and the Bahamas being the exception. The mechanisms currently in place to protect labor income, such as severance pay, are ineffective in providing income protection in the event of job loss, especially during a crisis. On the one hand, the coverage of the existing mechanisms should be extended through formal employment, and on the other hand, additional social insurance schemes should be developed, including unemployment insurance, to improve the mechanisms of protect workers against shocks and facilitate re-employment.
At the World Bank, we have supported emergency transfers and short-term social protection measures in several countries since the start of the pandemic, including the Bahamas, Barbados, Dominica, Grenada, Jamaica , in St. Lucia and Saint. Vincent and the Grenadines.
We also work closely with many Caribbean governments to address structural challenges. For example, the World Bank helps OECS countries provide data for decision-making, including data on poverty, and build institutional capacity. In Saint Lucia, we are working on updating the social protection policy and developing and implementing an economic inclusion strategy. In Grenada, we are supporting reform to establish an unemployment insurance scheme and related employment services. In Jamaica, we are working to modernize the country's social protection system and strengthen its resilience.
The unstable context we are witnessing today indicates that it is more important than ever to put in place strong social protection systems. If we come together as partners, we can reimagine and redesign social protection to increase resilience, opportunity and equity in the region.