Social Development Minister welcomes program to help civil servants with their problems – Searchlight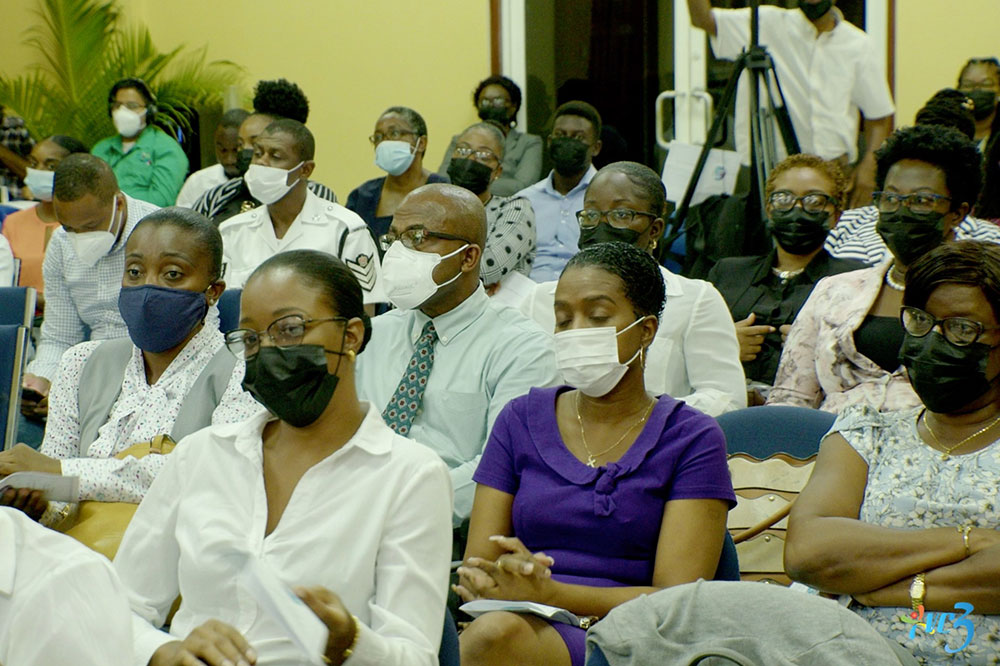 posted on
MINISTER OF Social Development and Public Service Frederick Stephenson welcomed the recent launch of the Employee Assistance Program (EAP), saying it is not just about fulfilling the government's national mandate, but t is a commitment to the welfare of public servants. Speaking at the May 24 ceremony to launch the scheme, Stephenson said it was confidential and voluntary without prejudice to the job security or career progression of civil servants. Additionally, it is a problem-solving initiative that will reduce the economic cost of absenteeism and low productivity and is essential to the development and growth of this nation and its citizens.
Permanent Secretary Raymond Ryan, who also spoke at the ceremony at the Methodist Church Hall, said public servants are facing new and emerging challenges, including the COVID 19 pandemic and more recently , Monkey Pox.
"Employee performance can never remain constant," he said. "Even among the best, with the best employee incentive programs, there comes a time when even the brightest employee crumbles, which can be a result of work or personal issues."
Referring to this component of the National Development Plan 2013-2025, on re-engineering economic growth: improving the quality of life for all Vincentians, Ryan said the ministry recognizes that "the physical and mental well-being of employees is inextricably linked to their performance," so the focus is on the continued development of the employee assistance program.
He noted the ministry's involvement of the various departments and ministries as they too have a vital role to play in the successful implementation of the EAP which is accessible to all civil servants. Short-term counseling is available in the areas of marriage, family, substance abuse and other addictive behaviors, financial management, stress, families with violence issues, mental and emotional issues, grief and work-related conflict. These services are also available to immediate family members of public servants.
The EAP, which aims to complement the holistic development of employees within the public service, saw its early development more than five years ago when public service accountability was one of the portfolios of the Prime Minister, the Dr. Ralph Gonsalves.